INTERIOR DESIGN PROJECT: MY TODDLER GIRLS BEDROOM - THE REVEAL!
It's been a while coming, but it's finally time to reveal Marley's pop art influenced bedroom makeover!
As you may remember from Part 1 and Part 2 of this makeover, I was planning a cool little pop art influenced bedroom makeover for my 3 year old daughter, Marley. If you want to take a look at how the plans have evolved throughout the process, be sure to check out the earlier posts about the planning and execution of this room.
Here's how it looked before...
and here's how it looks now!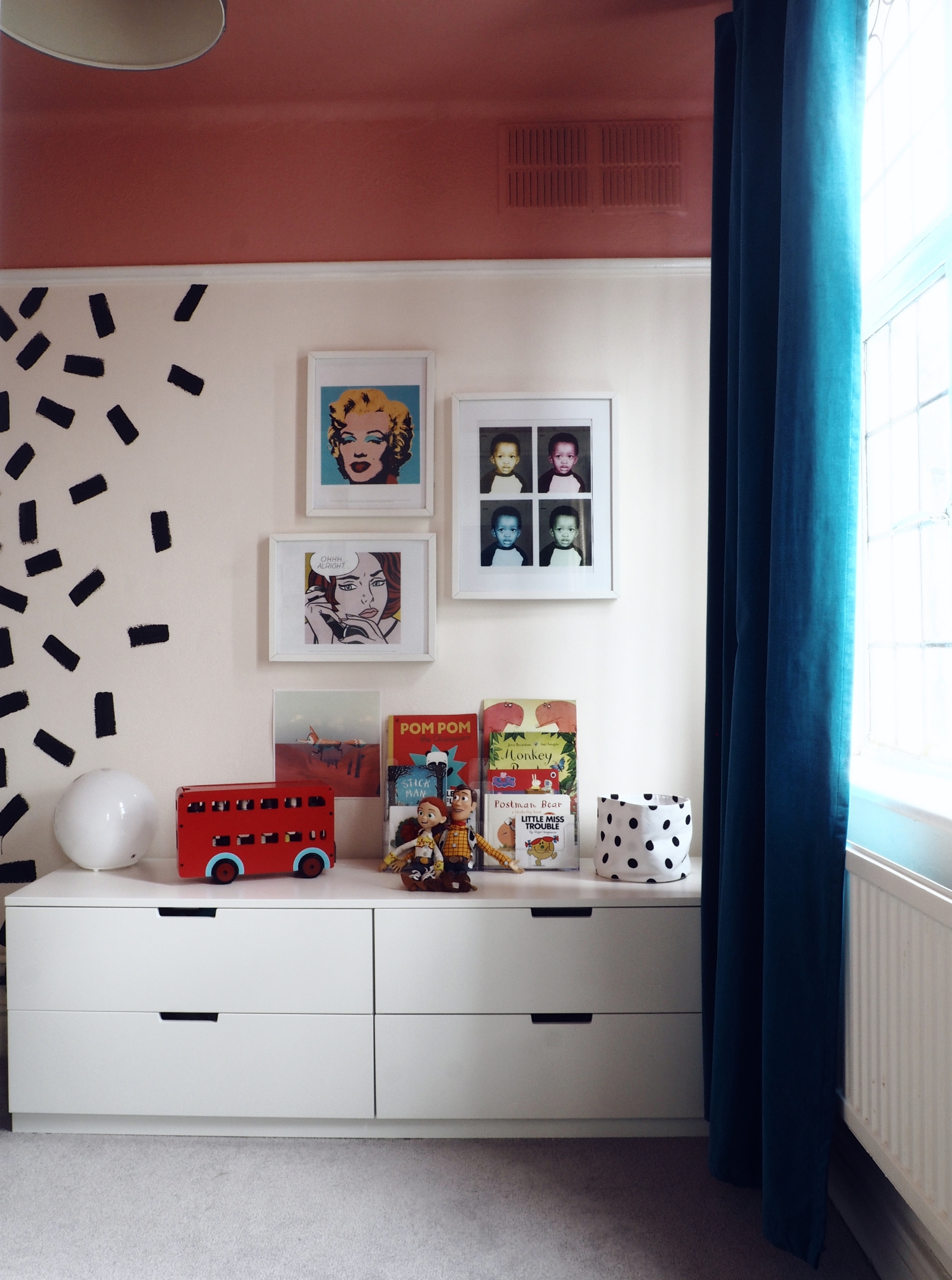 I had one sticking point - the light that I got from MADE.com hung way too low from her ceiling, which I knew would be the case when I ordered it but thought it would be a simple jobby for the electrician to cut down (as he has been able to with other lights of ours). Annoyingly though, the metal bar required re threading and it's just to something I've managed to get round to doing yet. Hopefully we will some time in the future but I wanted to get the pics up as this room's been done for a while now. That was holding me back from shooting the final pics but I got bored of waiting!
Pretty much everything went to plan aside from that, and we even had a little stroke of luck as the kind folks over at Silent Night sent us a little voucher (and cute little hippo which Marley is now obsessed with) to complete the room makeover. I fancied getting her some new bed linen so finalised the look with the cool fluffy clouds bed linen from Swedish brand Fårg & Form.
You can shop the look here:
We're really pleased with how it turned out and Marley loves it. When we first did it she kept coming up to us and saying 'thankyou mummy and daddy'! It even got Jason a little teary eyed. Bless them! It's so special to be able to do stuff like this for your little ones. If only she'd actually spend a bit more time in bed... haha!
If you'd like to see more of my makeover projects then check out the below and make sure you get on my mailing list so you don't miss any of the good 'ish!