EPIC LONDON DESIGN FESTIVAL EVENT ROUNDUP
Hey loves! I think everyone has just about recovered from the London Design Festival madness. It always comes around each September and creeps up on you. Before you know it you're submerged into a world of late nights, endless FOMO and way too many weird canapés. Here's a little bit of what I got up to, including painting pots with Camille Walala, marbling with Patternity and getting lost in a Mirror Maze!
CERAMIC PAINTING WORKSHOP WITH CAMILLE WALALA
Camille Walala is basically all time babe. She is partial to a polka dot outfit like myself and has a lovely warm personality. Oh and did I mention she's like the hottest frickin' property in the design-y world right now?! You might have seen her murals popping up all over the world, from Shoreditch to New York and Paris.
I went along with my artist friend Stephanie Kane (check her work out, she's so sick) to Clerkenwell London where Camille had created her own installation, turning their vinyl room into a geometric pattern and print paradise. Look!
We were going to be taught how to paint plant pots. well obviously, we knew how to do that, but in Camille's signature style.
Camille showed us how she created her signature look using vinyl stencils and acrylic paint. She shared various techniques and gave us little pointers along the way too. Super fun!
LIGNE ROSET X 2LG X CUSTHOM
The next event I hit up was to support my good friends 2 Lovely Gays who had partnered with the fabulous South London based Custhom to create custom fabrics and wallcoverings to celebrate Ligne Roset. This was all about reimagining Ligne Roset's new collection and their iconic Slice chair.
Don't you love it? The design was inspired by an old piece of wallpaper the boys from 2LG found behind layers of paper on the walls in their Victorian conversion, and has been brought bang up to date with an ombre effect in the velvet fabric of the Slice chair and gold flecks in the wallpaper. This was also recreated in a sheer fabric - who said net curtains couldn't be cool anymore?!
NATUZZI RETHINKING, REVIVE WITH PATTERNITY, ELEY KISHIMOTO AND CAMILLE WALALA
Over at Natuzzi three super cool design houses had got their hands on the Re-vive chair (the worlds first performance recliner) and gave it a little makeover. The chairs then went up for sale with all proceeds going to the victims of the recent Italian earthquake. LOVE IT!
Throughout the evening we got to try marbling with Patternity...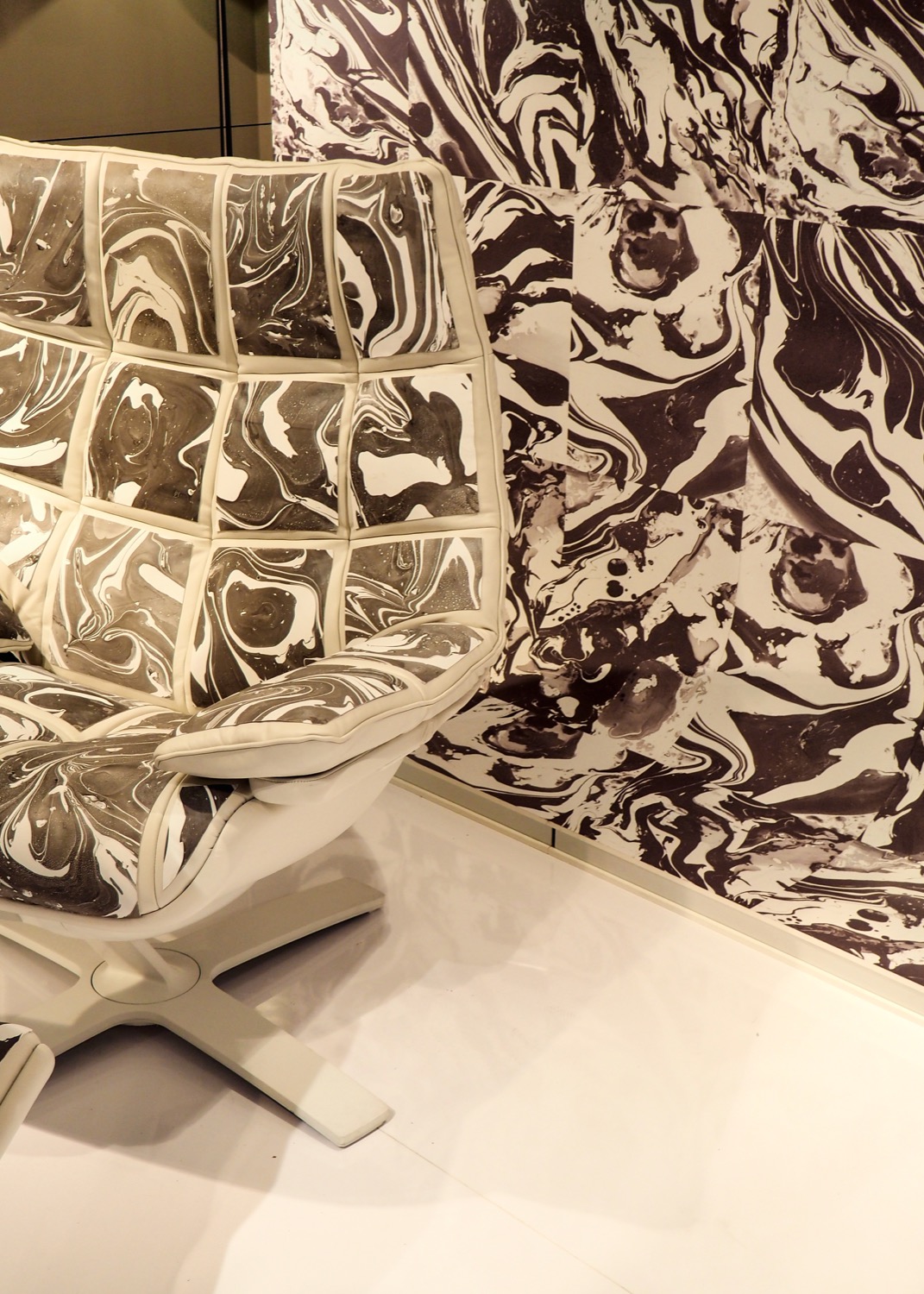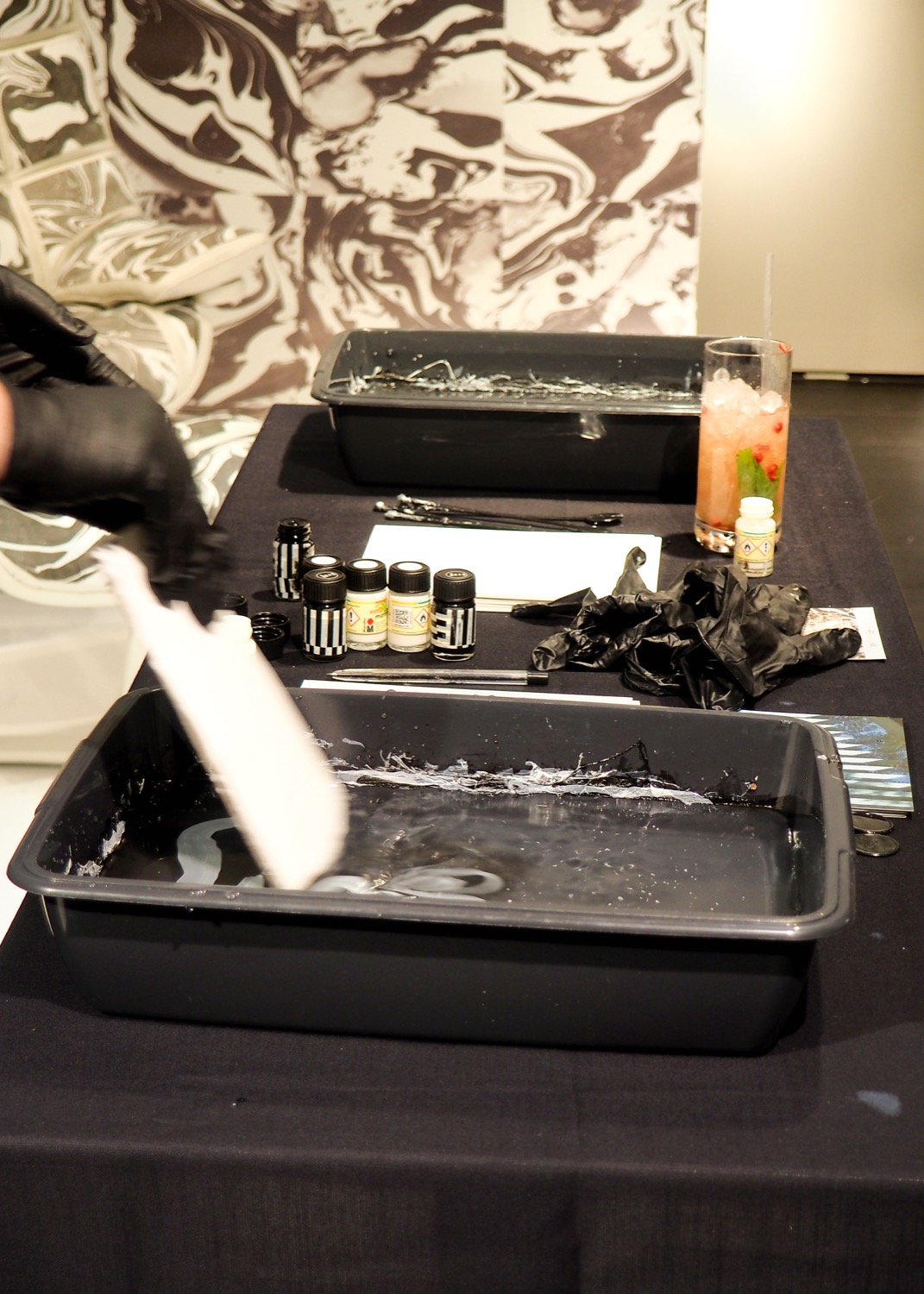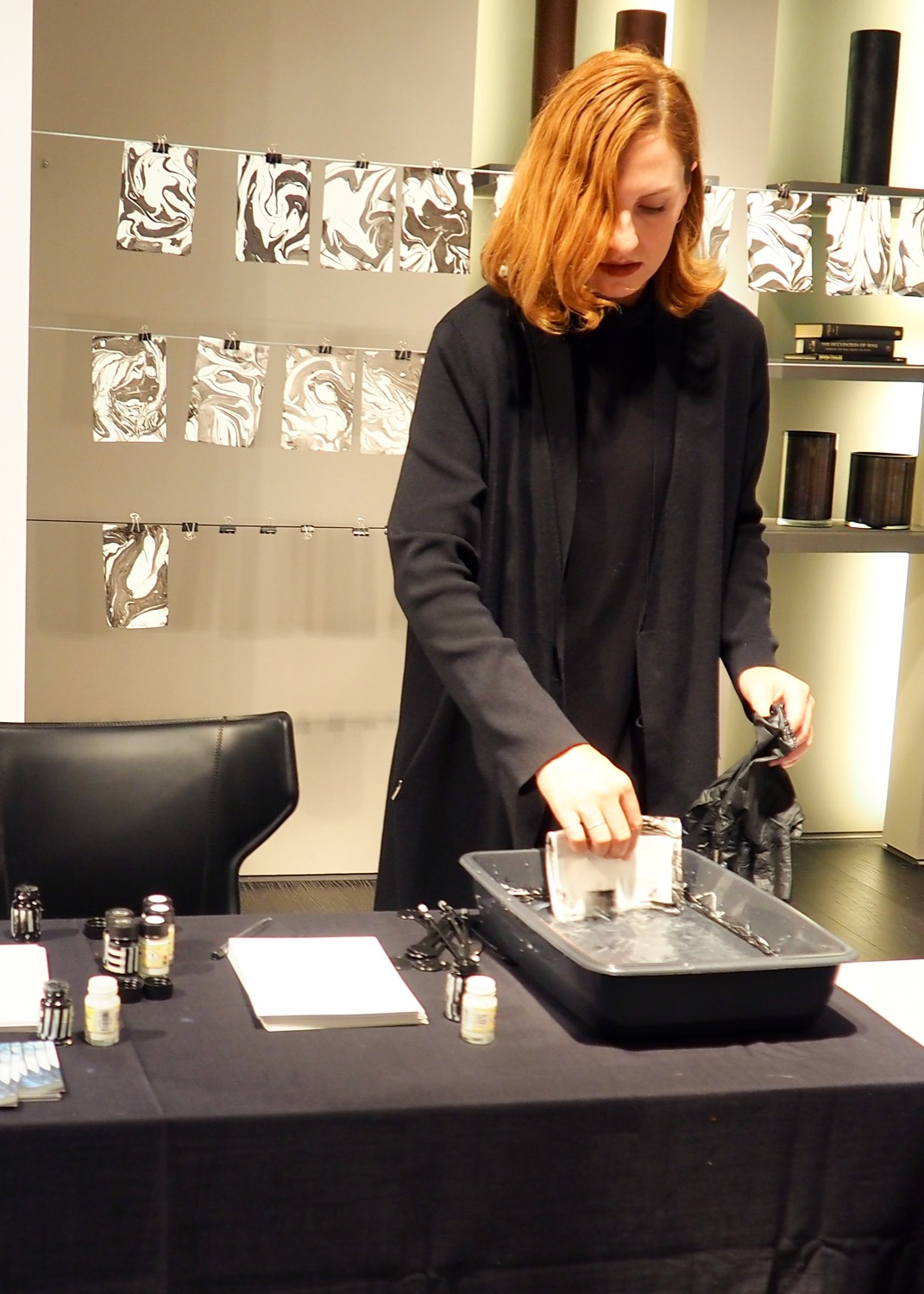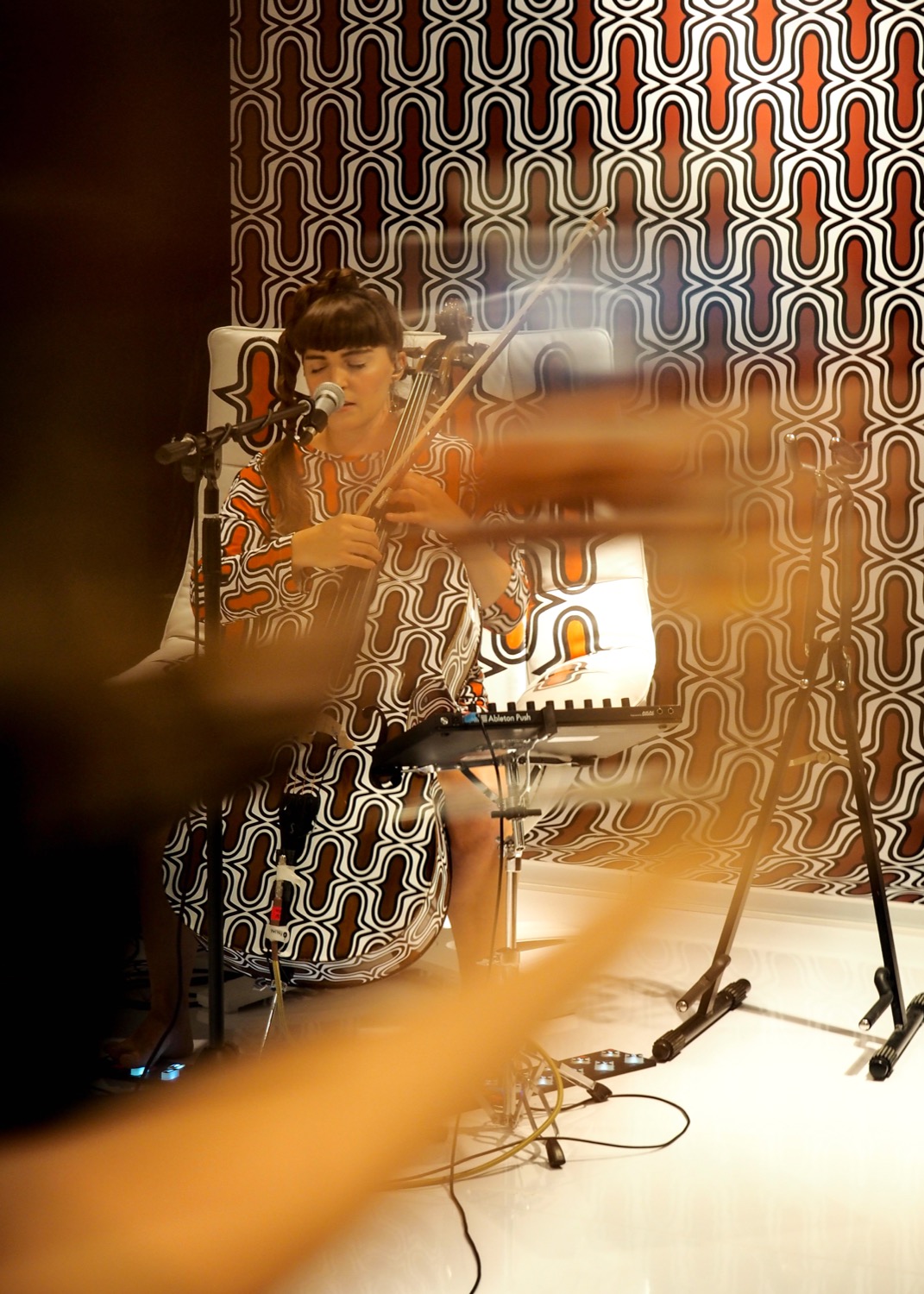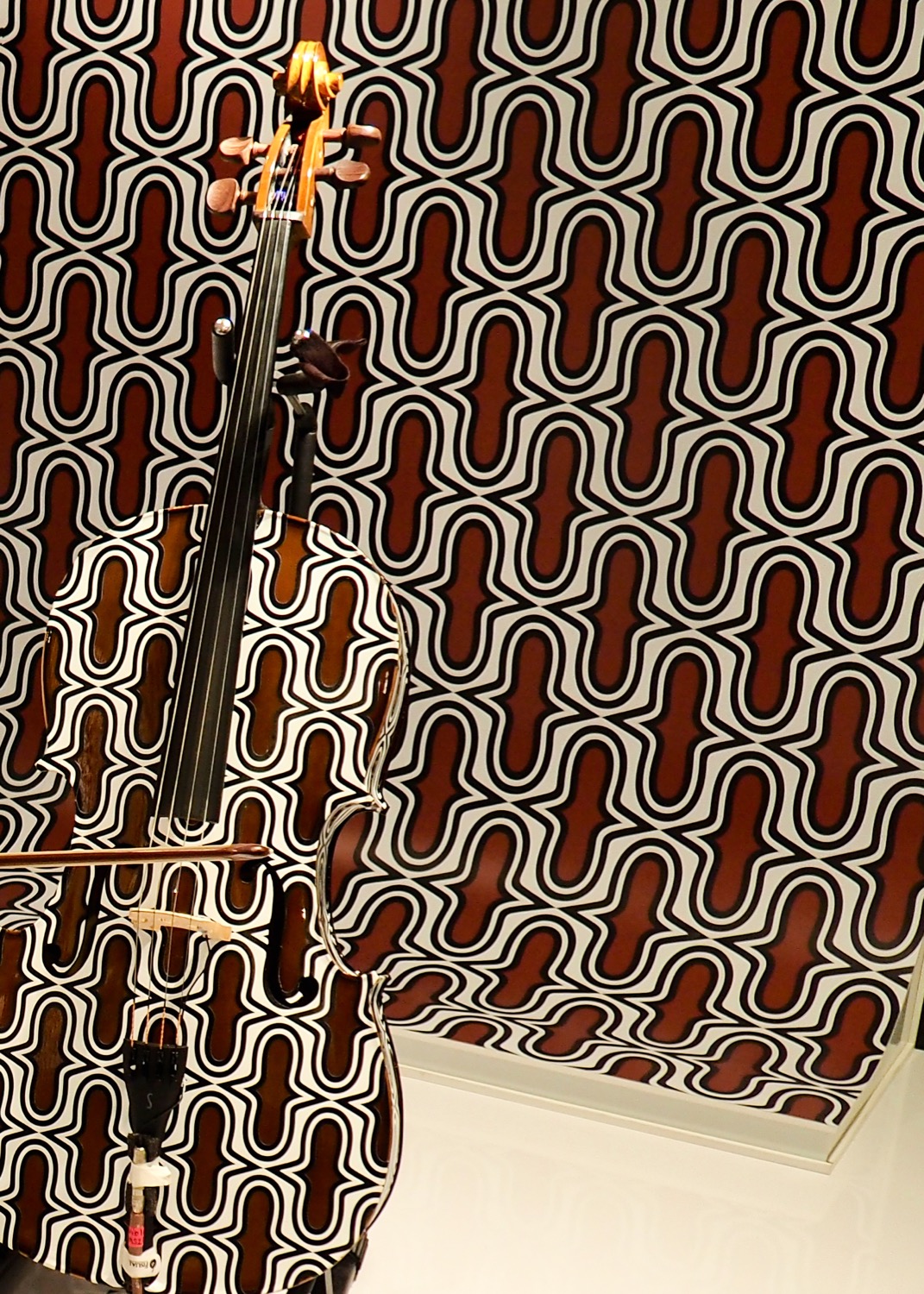 and watched Camille Walala do a live demo of how she created her chair using vinyl stickers...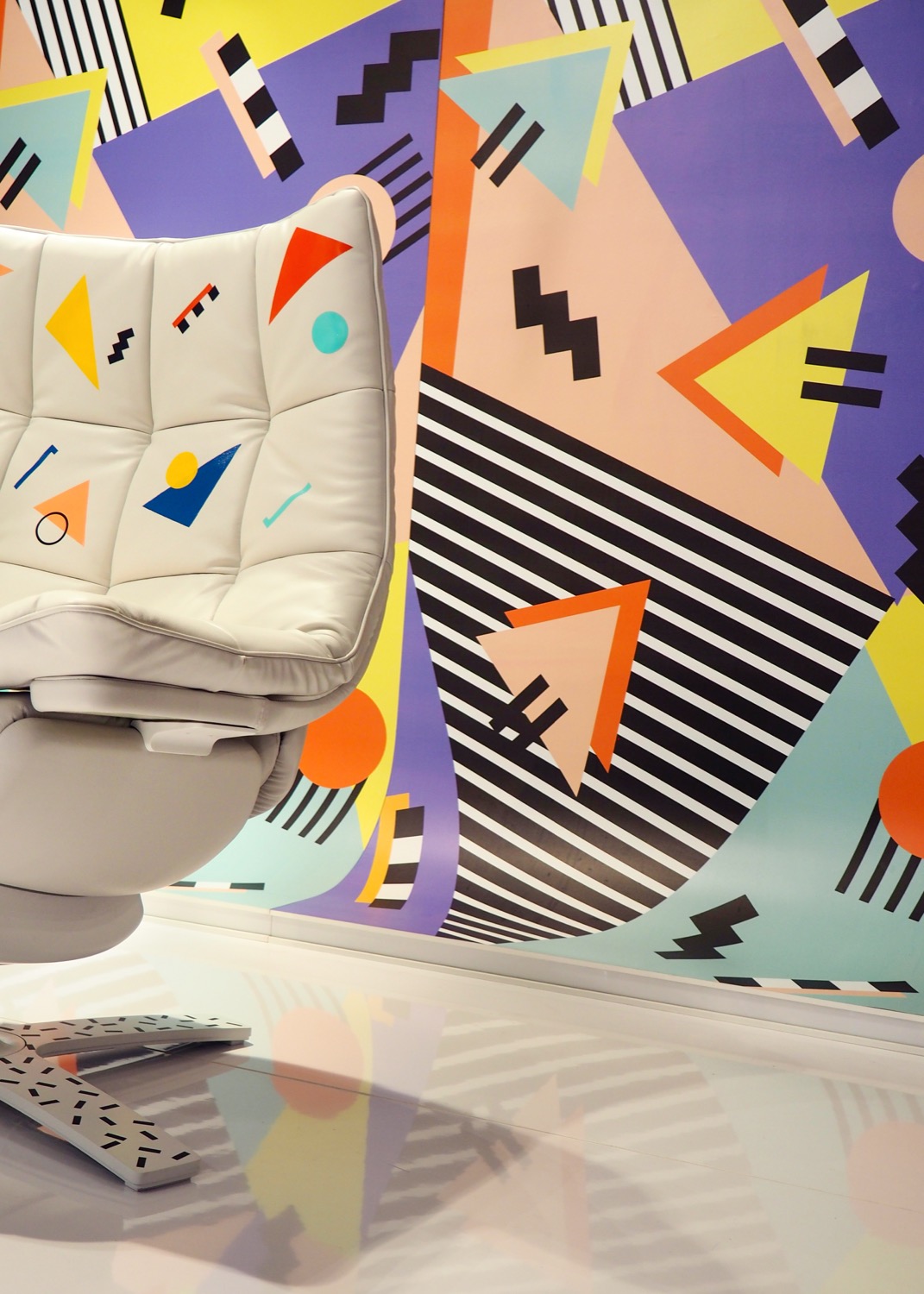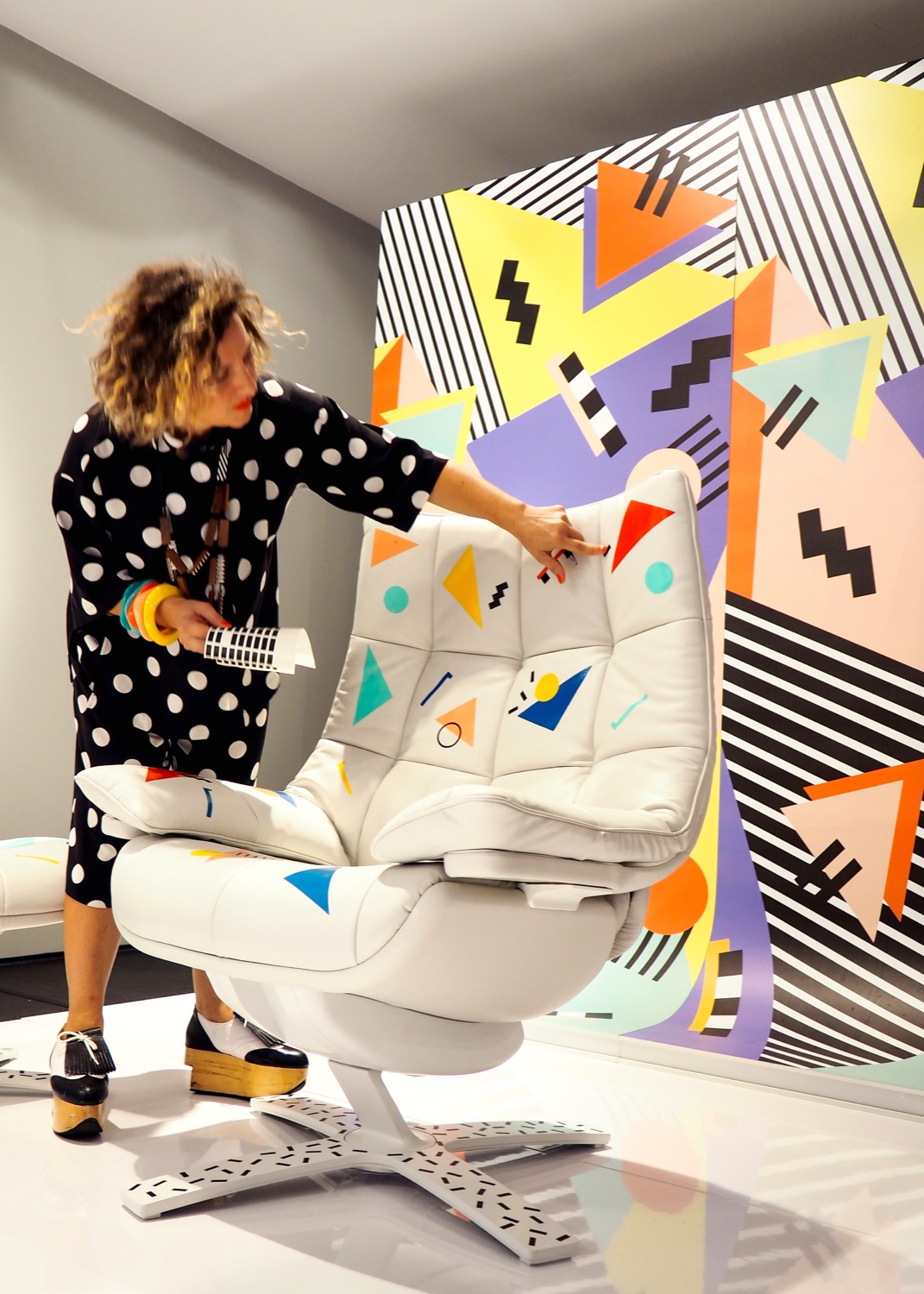 As well as some rather fab bellinis.
THE SOUTH EAST MAKERS CLUB
The last stop of LDF excitement came courtesy of SEMC, a trail of cool up craftsmen and designers in South London.
In Deptford, we visited Sebastian Cox and Yeshen Venema.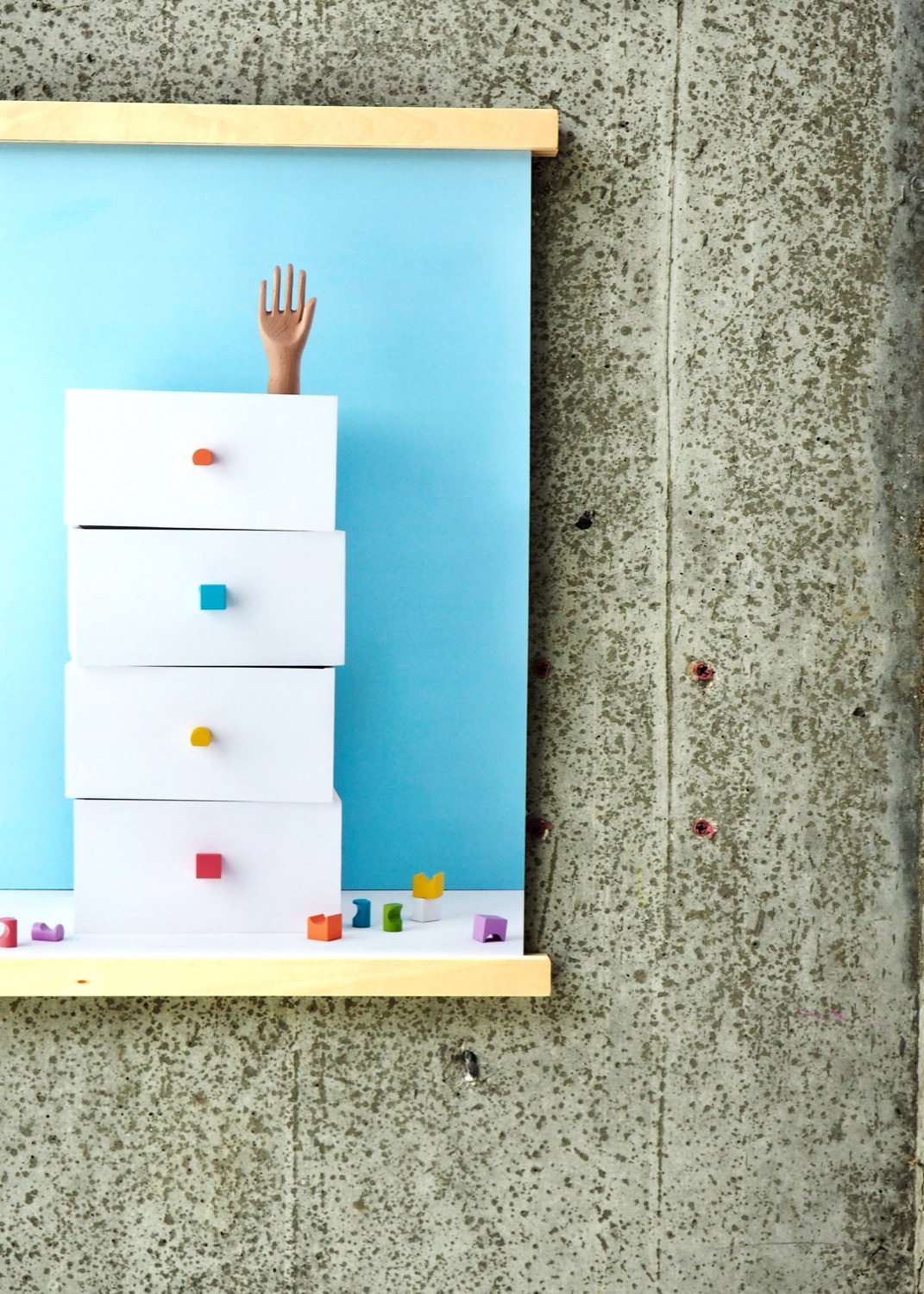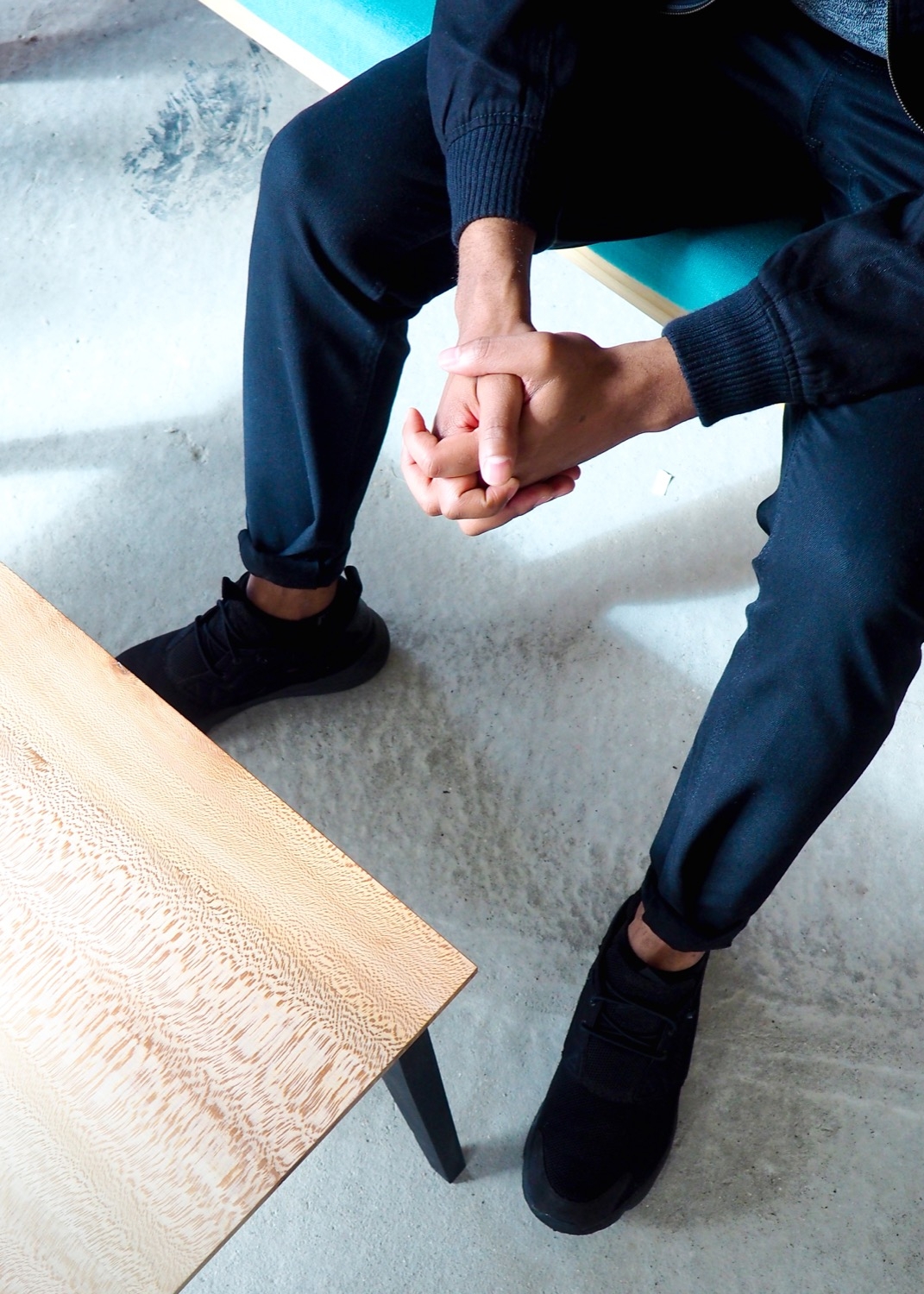 We then took a short cab ride over to the Bussey Building and visited the South East Makers Market where I fell in love with the work of Louise Madzia.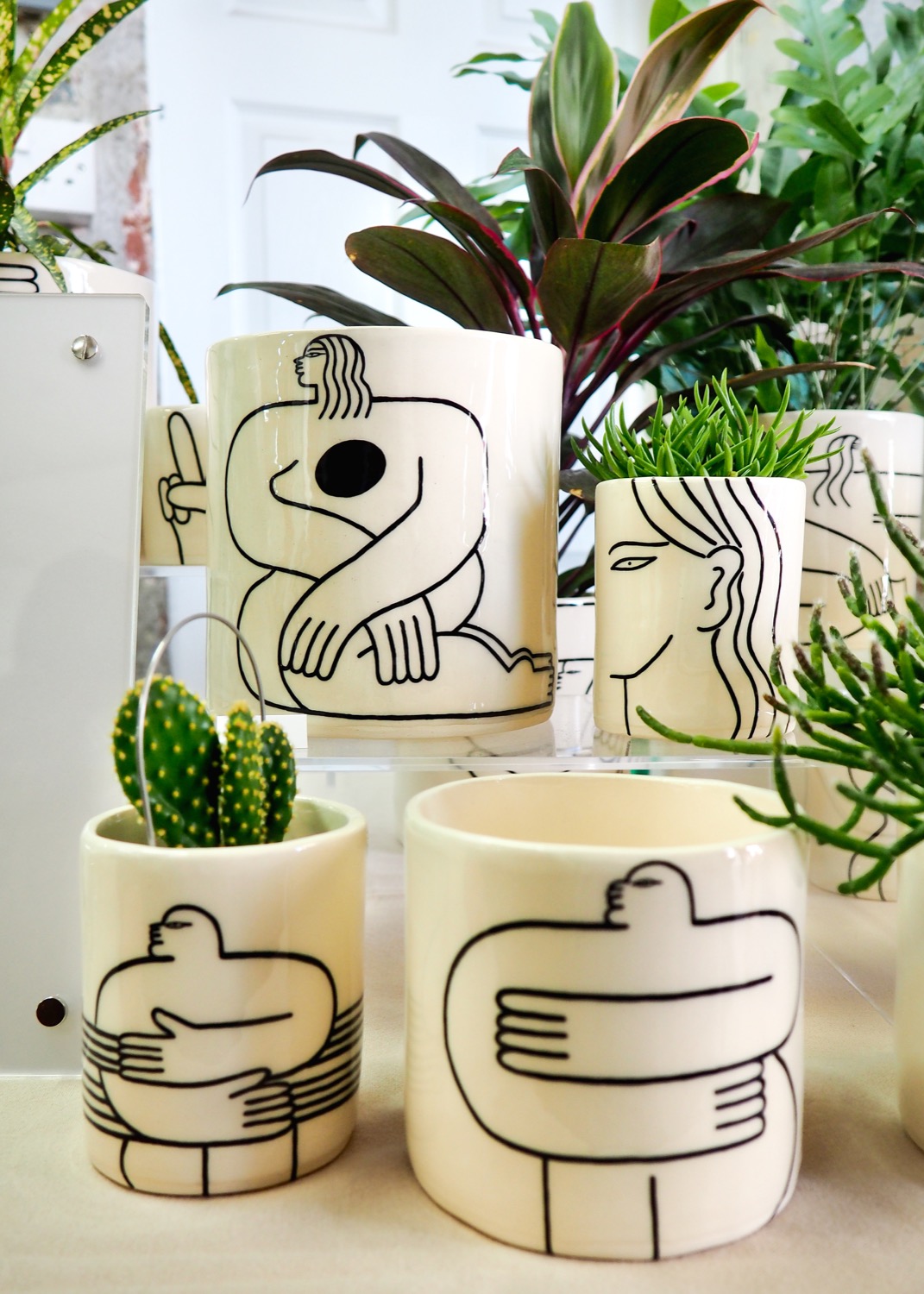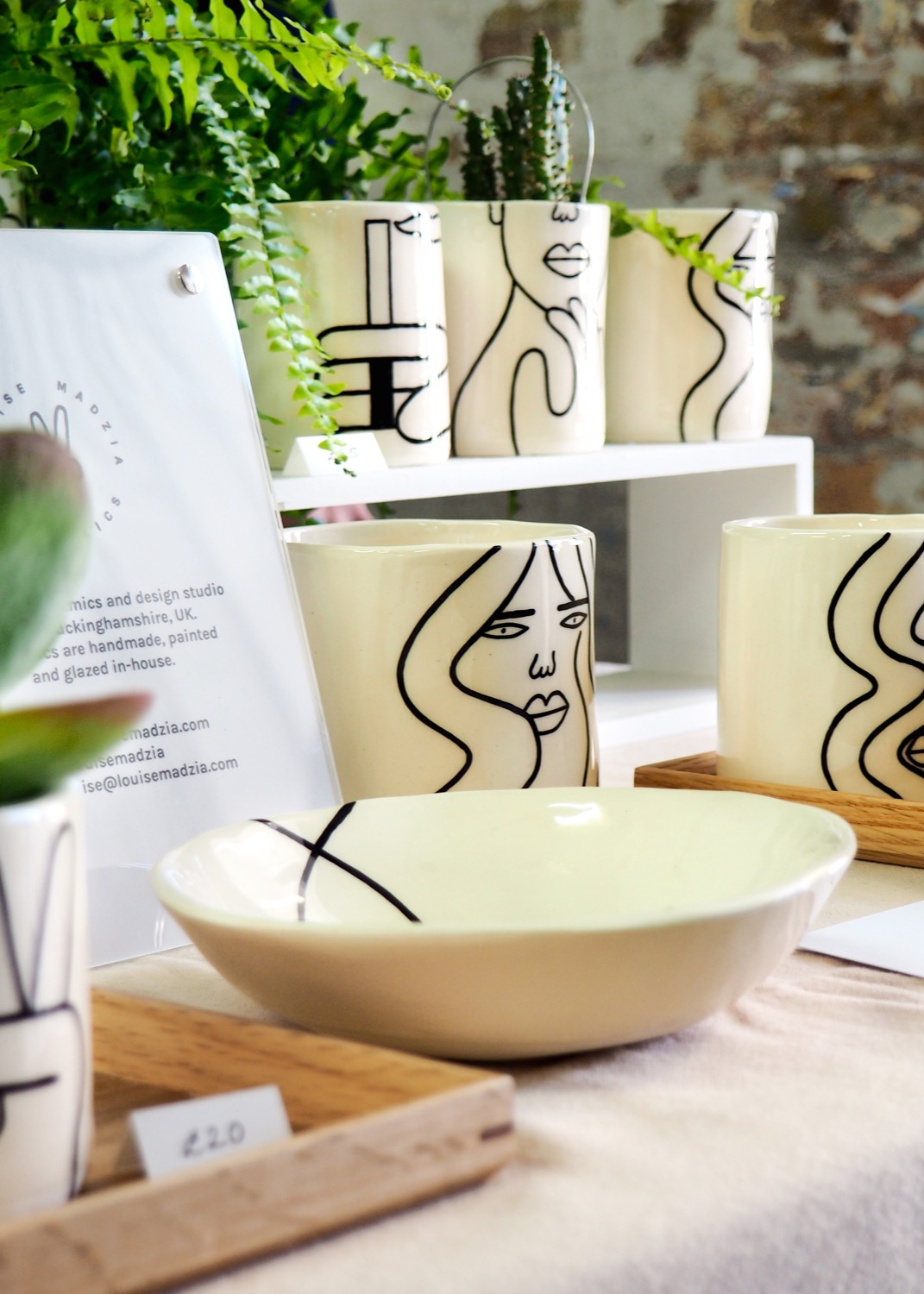 we then discovered...
THE CHANEL MIRROR MAZE
I'd seen this doing the rounds on Instagram for a week or so before we stumbled across it on its last day - thank god we had the power of being the press on our side as the queue was 3hours long!
The mirror maze was designed by Es Devlin, renowned stage designer and creative director whose work includes stages for the likes of Beyonce, The Weeknd and my don Kanye.
Inside we were treated to a series of mirrored walls that had a slightly disorientating effect. Beautiful though! Would it be worth a three hour wait? Jury's out. But I basically have no patience so y'know!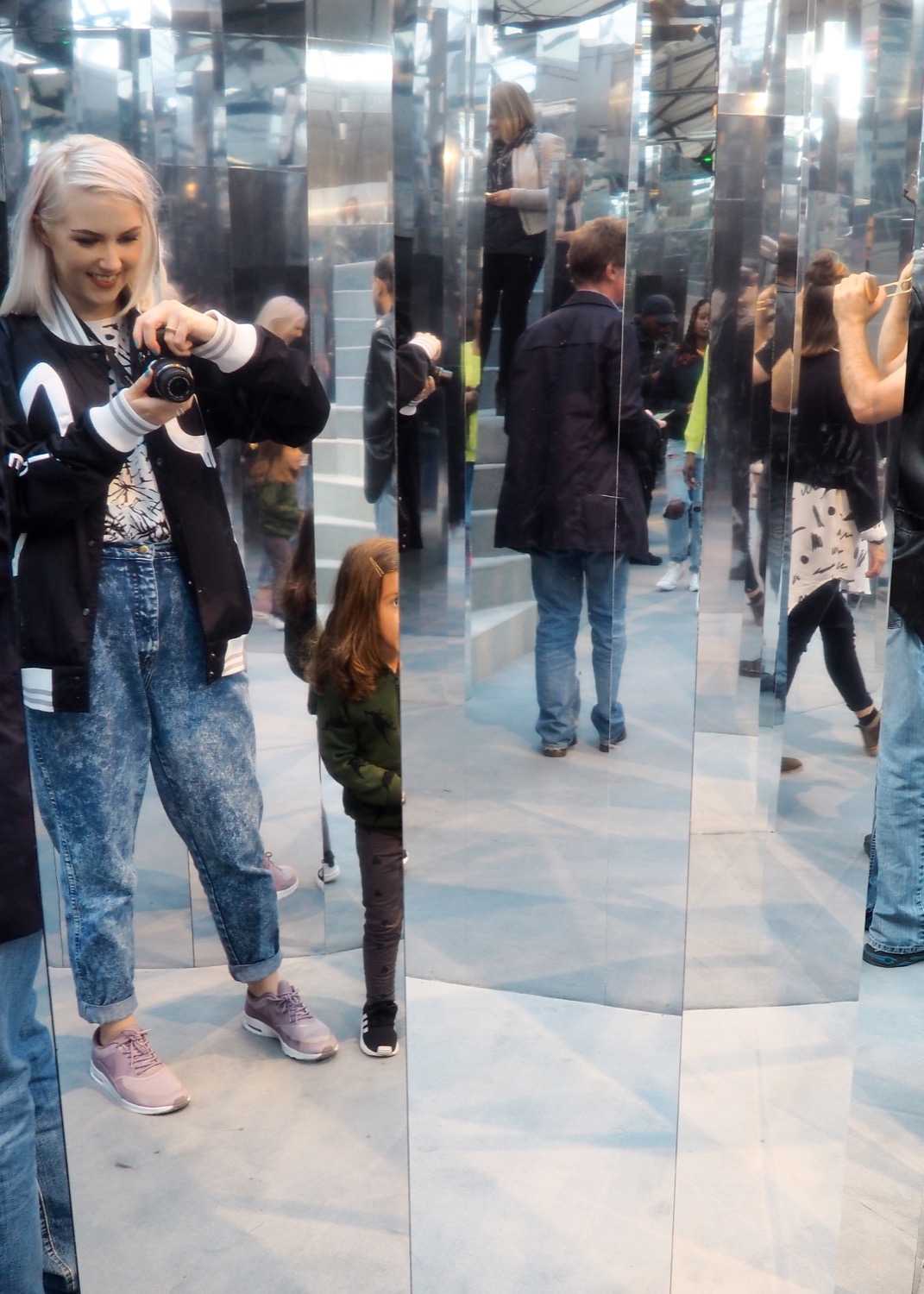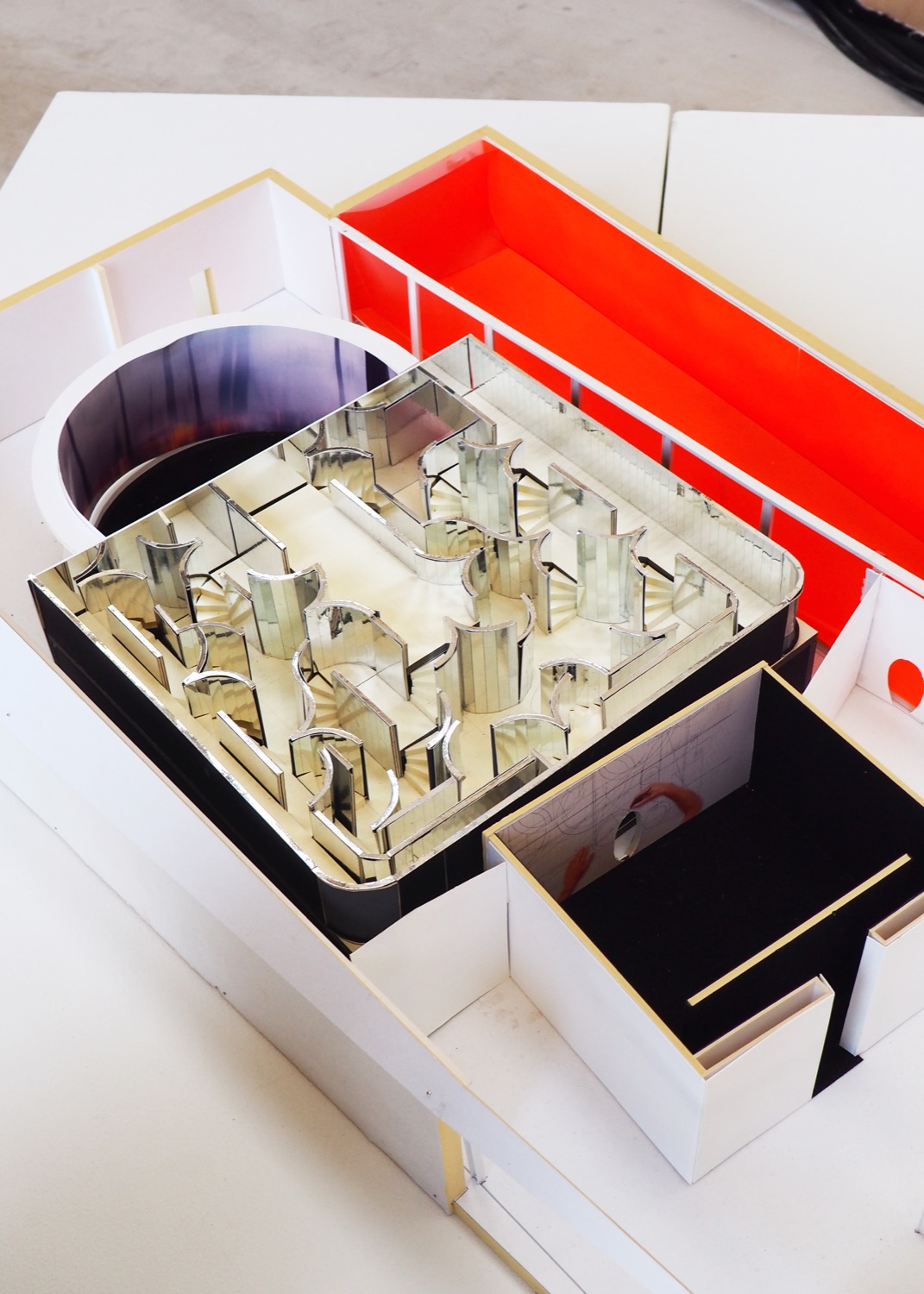 And that my friends, is what they call a wrap! I think I'm still getting over it to be fair, and I didn't even do any of the big shows! Ha!
Did you go along to any events for LDF? What was your fave?
S x