GETTING OUTSIDE OF MY COMFORT ZONE AT BLOGGER EVENTS
I love being a blogger! Every day is different and your inbox really becomes a place of instant opportunity. No two days are the same and I'm so grateful to get invited along to lots of fun blogger events where you get to not only learn more about the brands but also meet new bloggers too. Sometimes though, it can be a little outside of your comfort zone...
Going to blogger events
This blogger event hosted by Farfetch was a little bit different because it's the first fashion one I've been to! This in itself was a bit worrying... I don't really know many fashion bloggers or brand PRs and a lot of the time they get a bad rep for being bitchy. I'm not exactly a big extrovert and honestly most of the time I'd rather be snuggled up at home on my laptop or hanging out with hubby! However, events and socialising is a big part of my role as a blogger so I try my best to step out of my comfort zone whenever I can and go along.
It wasn't a good start to the day however. The weather wasn't really playing ball so we all turned up slightly drenched... ahh British summer, you really are the best! It did make for a funny conversation point though and kind of took the whole looking picture perfect thing out of the window!
Such a shame as we were headed for Duck & Waffle's private dining room which has a sick view. Well, sometimes.
I was pleased to see a few faces that I knew already like the lovely Kate from Fabric of my Life, Gabrielle from Flat 15 and Geraldine from Little Big Bell, as that put me at ease instantly. Was also cool to meet some of the fashion side too and hear how they go about blogging and social media. I always wonder as more of a design blogger whether the fashion side is different. I think they're just more confident in doing fashion posing pics!
I'm learning, lol!
The event was hosted at the renowned 24 hour food spot Duck and Waffle in London's city area
They're well known for their famous waffle with crispy duck leg, a fried duck egg and mustard maple syrup, which I really sadly didn't actually get to try (excuse to go back!) but instead got stuck in to a breakfast of fruit, granola and a full on fry up. Delish!
When going along to blogger events a lot of the time you don't know who's going to be there, whether people will be nice or snobby or whether they will think you're outfits wack.. LOL!
I'm quite good at being comfortable within myself but it's still not nice to be in an awkward environment. But honestly, in the two years I've been blogging I've NEVER been to an event like that! So the little bit of anxiety is usually unfounded.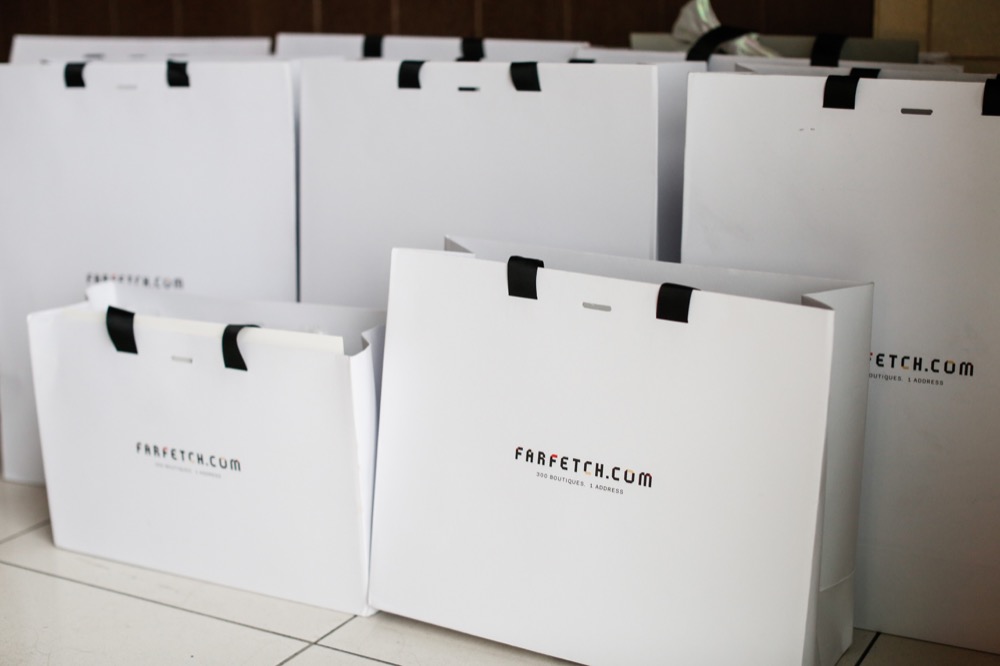 Then with my new blogger mates we decided to go and take some snaps around the restaurant's eclectic interior...
Here's to making new friends, brands and bloggers! I can't wait to see what they all do next. Oh and here's a little peek at me wearing my goodies to the 2 Lovely Gays summer BBQ!
When was the last time you stepped outside of your comfort zone?
S x