E17 TOUR PART 2: GOD'S OWN JUNKYARD
So, if you read part 1 of this post you will know that I left you as we were walking from the William Morris museum.
After passing the beautiful town hall, still getting scorched by the sun, after a few minutes we arrived at the small industrial park that houses the amazingness that is God's Own Junkyard!
As we turned the corner we first spotted this...
and thought, 'why not take a look inside!'
Inside we met the daughter in law of the GOJY founder who shared that they had just opened The Blitz Factory that day. A new function hall to hire, where they would bring in props from the junkyard to decorate in your chosen theme. For just £700 it seems like a pretty good deal and could really be a cool place to hold a party or an unforgettable wedding reception venue!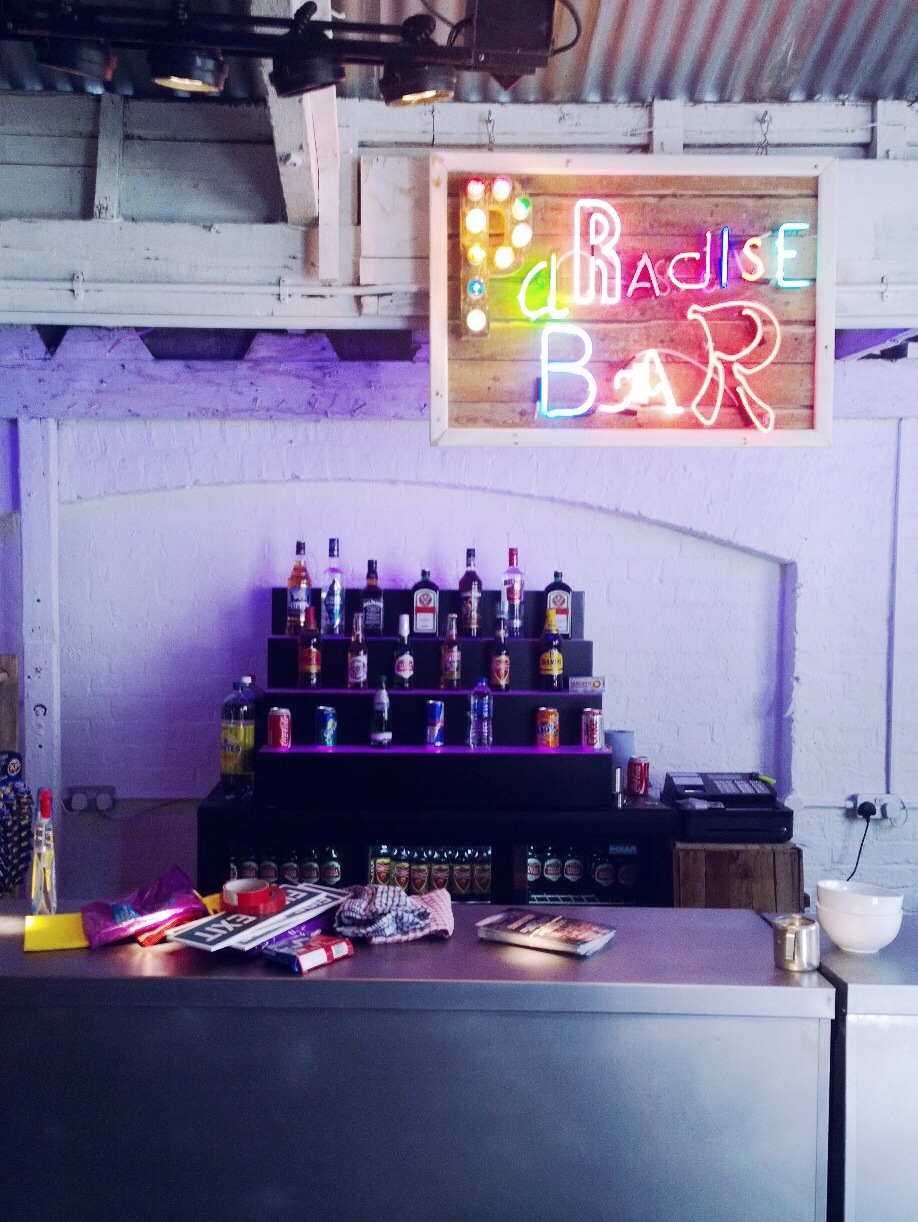 After getting my first little taste of what was to come I was pretty eager to get into the place itself and boy... I was not disappointed!
Here is where I shut up and just let your indulge on pure neon lighting porn!
I was like a kid in a sweetshop, snapping away at everything I could see. Kitsch signage, clever reworks of old items, religious iconography turned LA cool, it was all there and created a beautiful pinky glow around the warehouse.
As we explored all of the little nooks and crannies we found the new tea room and of course stocked up on cake and Pimms to cool us down from our slightly sweaty walk. As we paid at the till, the guy said 'have you come for the music?'
No, we said. We had no idea there was anything going on today.
'Oh, well you've come on a good day then, we've got a little street festival happening outside and some of the players from Buena Vista Social Club are playing...'
UMMMM WHAT?! ARE YOU F*CKING KIDDING ME?!
My husband and I are such fans of the Buena Vista Social Club. I randomly picked up a dvd of theirs on sale in HMV when I was 18 and took it home to watch one night. It turned out to be one of the most beautiful documentaries I've ever watched. Recently I told my husband to watch it and he fell in love with them too. I really recommend you guys watch it.

To find out they were playing was pretty awesome, and a total surprise as we had no idea. So we headed outside and in the time that we had lost exploring the junkyard, we emerged to this!
So for the rest of the afternoon we sat, chatted, ate cake, listened to the live music and drank Pimms!
God's Own Junkyard is a really great place to visit. Yes it's a little out of the way but it's well worth a trip.. do NOT forget your camera!
I think the neon virgin Mary was my fave piece. What about you?
S x